Terms & Conditions
We're happy to offer you a convenient
online shopping experience.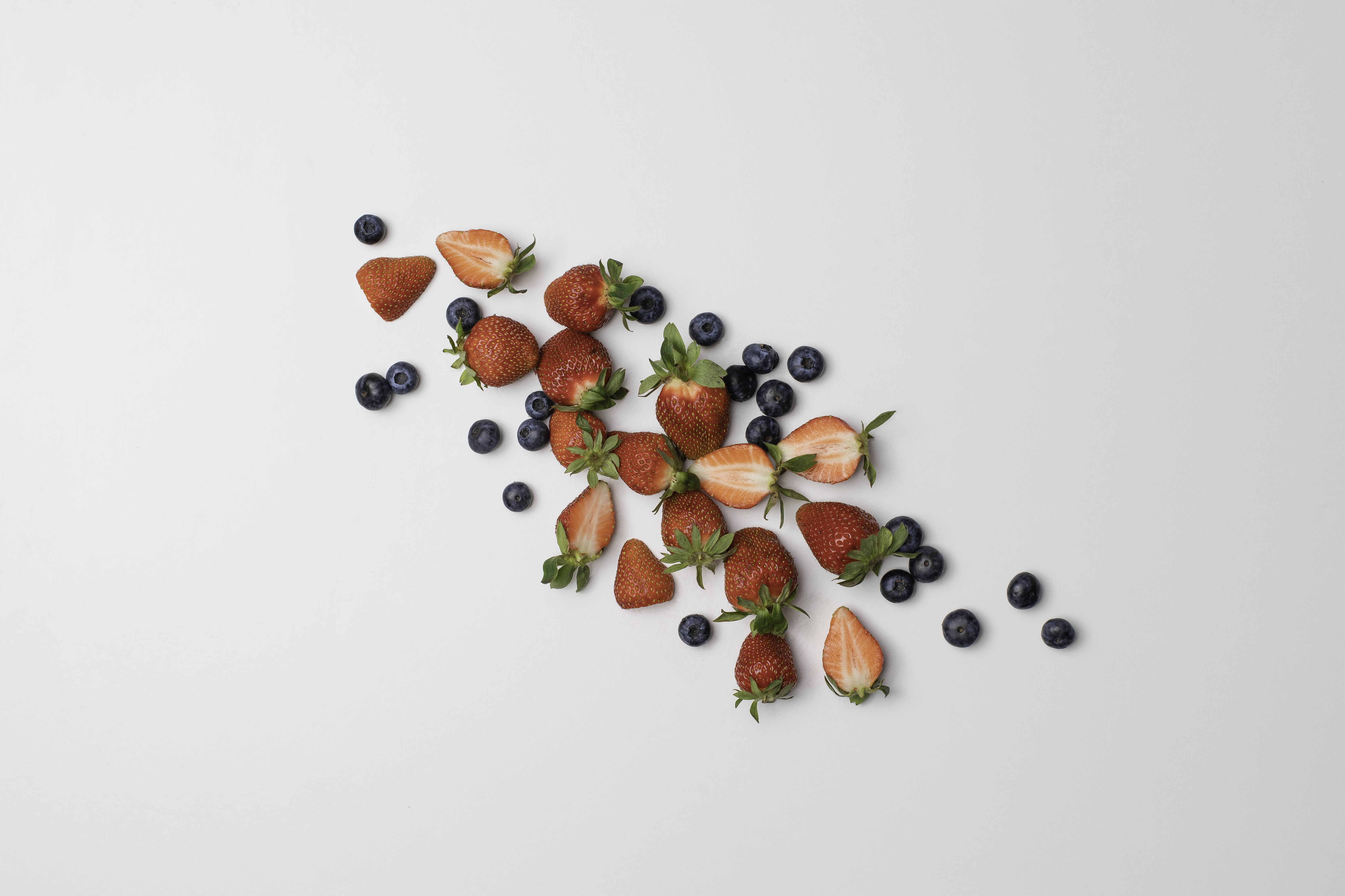 The terms and conditions outlined below apply to the use of this website. In
accessing the www.huckleberry.co.nz website, using or browsing this website and/or purchasing goods and/or services from this website agree to be bound by these terms and conditions
Amendments to terms and conditions
---
Huckleberry reserves the right to review and amend these terms and conditions and our disclaimer from time to time. Amendments will be effective immediately and Huckleberry has no obligation to notify you of such amendments. Your use of this website will represent an agreement by you to be bound by the terms and conditions as amended.
Intellectual property rights
---
Copyright of all text, graphics, logos and designs used in this website is owned or licensed by Huckleberry Farms Limited.
You may access and print material from this website provided it is used for your personal use, and not for any commercial purpose. 
If you use any of our trademarks in reference to our activities, products or services, you must include a statement attributing that trademark to us.
You must not use any of our trademarks:
(a) In or as the whole or part of your own trademarks;
(b) In connection with activities, products or services which are not ours;
(c) In a manner which may be confusing, misleading or deceptive; or
(d) In a manner that disparages us or our information, products or services (including this website).
Online Orders
Account Details
---
You must ensure your account details are kept up to date. Any changes to your details must be updated through our website or you can contact our customer service team to update any personal details. Any error in delivery or through transactions occurring due to incorrect details supplied will not be our responsibility.
Huckleberry considers registration information private, the safekeeping of your username and password are your responsibility. We are not liable for any unauthorised use of your username and password.
Product
---
Not all the products reflected on this website are available in all of our stores at all times. If you are after a certain product and would like to buy it from your nearest store please contact the store to find out if the product you are looking for is available.
We work hard to keep all website imagery current, however, there may be occasions where the picture of the goods on the Huckleberry online store is different from the goods that are supplied.
Allergens:
---
We take care packing our Huckleberry branded and bulk products carefully, however, some products may have been packed in a facility that contains allergens or traces of allergens, and products that may behave as allergens to some people.
We do our best to work with suppliers to ensure proper segregation procedures are in place to prevent accidental cross contamination-however this is out of our control.
No nutritional or allergen information on our website should be considered a guarantee, rather they are our best efforts to provide as much information around products as possible to our customers.
Medical Advice
---
Any medical advice on the website is not intended to replace the advice of your health care professional. Always speak to your doctor before making medical related decisions or changes to your diet.
Huckleberry cannot warrant the accuracy of this information on its website. We strongly advise you do your own research on products you are purchasing and consuming. We strive to ensure information is correct and up to date however; we take no responsibility for inaccurate information provided.
Payment for goods and services
---
Payments for online orders will be processed only after all available goods have been picked. This ensures that you will only be charged for what you receive. Ownership and title in the goods does not pass to you until we have received payment in full. 
Credit card information is transmitted to Huckleberry from an encrypted server and details are deleted after use.
We will only accept credit card payment of orders placed through this website. A minimum $50 order value must be purchased to complete checkout.
You will be liable for all orders placed using your credit card details and agree to indemnify Huckleberry Farms Limited against any losses, claims or damages arising from the use or misuse of your credit card details by any other person.
Prices are inclusive of goods and services tax, duties and other charges imposed or levied in New Zealand in connection with the supply of goods. 
Prices are exclusive of relevant postage and packaging charges.
We reserve our right to increase or decrease our prices and adjust required minimum purchase amounts without prior notice at any time.
Changes to your order
---
Should you wish to change or cancel an order please  contact us immediately and we will try to rectify or cancel the order if possible.
Collection in-store
---
Option to collect your order dispatched from our New Lynn Auckland distribution centre is $4.99.
Please allow 2-3 business days before collecting your order, if placed before 12:00am (Mon-Fri), please note we do not process order Sat-Sun. One of our friendly staff members will contact you as soon as your order is ready to collect.
Any questions or concerns regarding your delivery, please contact our Huckleberry web sales team at  +64-09-222-3223 (Monday - Friday except public holidays, closed Sat-Sun) we'd love to hear from you!
Delivery Policy & Claims
---
It is advised to choose
'Auckland Metro Same-Day Evening Delivery' to the Auckland Metro area for 
frozen goods. 
For information about our delivery options
click here.
Please note that Huckleberry cannot guarantee the condition of perishable goods such as fresh produce, frozen goods, and meat. While we endeavor to do our very best at the packaging stage and include ice-packs where possible, please understand that these items are ordered at your own risk. Parcels in transit are not be kept in chilled depots or vehicles.
If you have received a damaged or faulty product, or a product that you have ordered has not been delivered, please make sure to  contact our customer service team right away. Any claims must be made within 48 hours of your delivery being received.
Huckleberry Farms Limited does not accept responsibility for any goods not signed for on delivery. 
Couriers can sometimes experience difficulties in delivering to apartments or gated areas because:
1) there is no safe place to leave deliveries when no one is home 
2) some apartments are security coded and access to these buildings is difficult. 
Please ensure that someone will be home to receive your order, or consider sending the delivery to a work address. 
Re-direction charges will apply if the courier has to return to that apartment again to deliver the order.
If using a work address please clearly state delivery hours and all necessary information such as building number, level and / or business name.
We cannot accept PO Boxes as a delivery address .
For orders to more than one destination, a freight charge will apply per delivery address. We will advise total freight charges on confirmation of your order.
Huckleberry Farms limited does not freight products internationally.
Please note: all prices are quoted in New Zealand dollars.
Any disputes will be settled subject to New Zealand law only.
Loyalty Card Terms and Conditions
---
The Huckleberry Loyalty Card is provided to offer benefits and rewards to our regular customers (members).
In applying for a Loyalty Card you agree to the terms below:
Membership to the Huckleberry Loyalty Card scheme is free.
Huckleberry Loyalty Cards are not transferable and can only be used by the original applicant of the card. On application Loyalty Card members must provide full name, contact phone number & email address.  Additional personal details may be requested.
Members may be removed from the scheme at any time at the discretion of Huckleberry.
Cards may be used at all Huckleberry stores, and Harvest by Huckleberry.

Please note if you applied for a loyalty card at Wild Herbs Organics (recently closed 19/12/20) loyalty cards can continue to be used across all huckleberry stores.

Loyalty points are accrued & redeemed in store only.
Cards must be presented to check out operators at the time of purchase. Good Dollars cannot be added after a transaction is completed.
Good Dollars are accrued at a rate of one Good Dollar for every two hundred NZ$ spent. However this rate may change based on store location and at the discretion of Huckleberry.
Good Dollars cannot be exchanged for cash
Good Dollars cannot be transferred, sold or assigned except in accordance with the Huckleberry Loyalty Card scheme.
It is a card holder's responsibility to keep address details updated.
On application members will be requested to provide their communication preferences – system default is Opt Out. This can be changed at any time by request.
Huckleberry collects and holds information gathered from members in accordance with the Privacy Act 2020. Huckleberry may use details from the application form and member transactions to better understand shopping habits and improve services as a result.
Huckleberry will not pass-on member information to third parties except for the use of Huckleberry appointed mailing houses (for posting Huckleberry newsletters etc). Huckleberry may use the data to generally plot member address patterns but never with names supplied.
Huckleberry Loyalty Card Terms and Conditions are subject to change periodically, please check this page periodically for any updates to the terms. Your continued use of the card indicates your acceptance of changes.

 
Members have the right to access and correct personal information. This can be done by calling (09)-624-5280 ext: 3 during business hours 8:30am-5: 00 pm Monday - Friday. Information will be kept at our head office located in New Lynn.